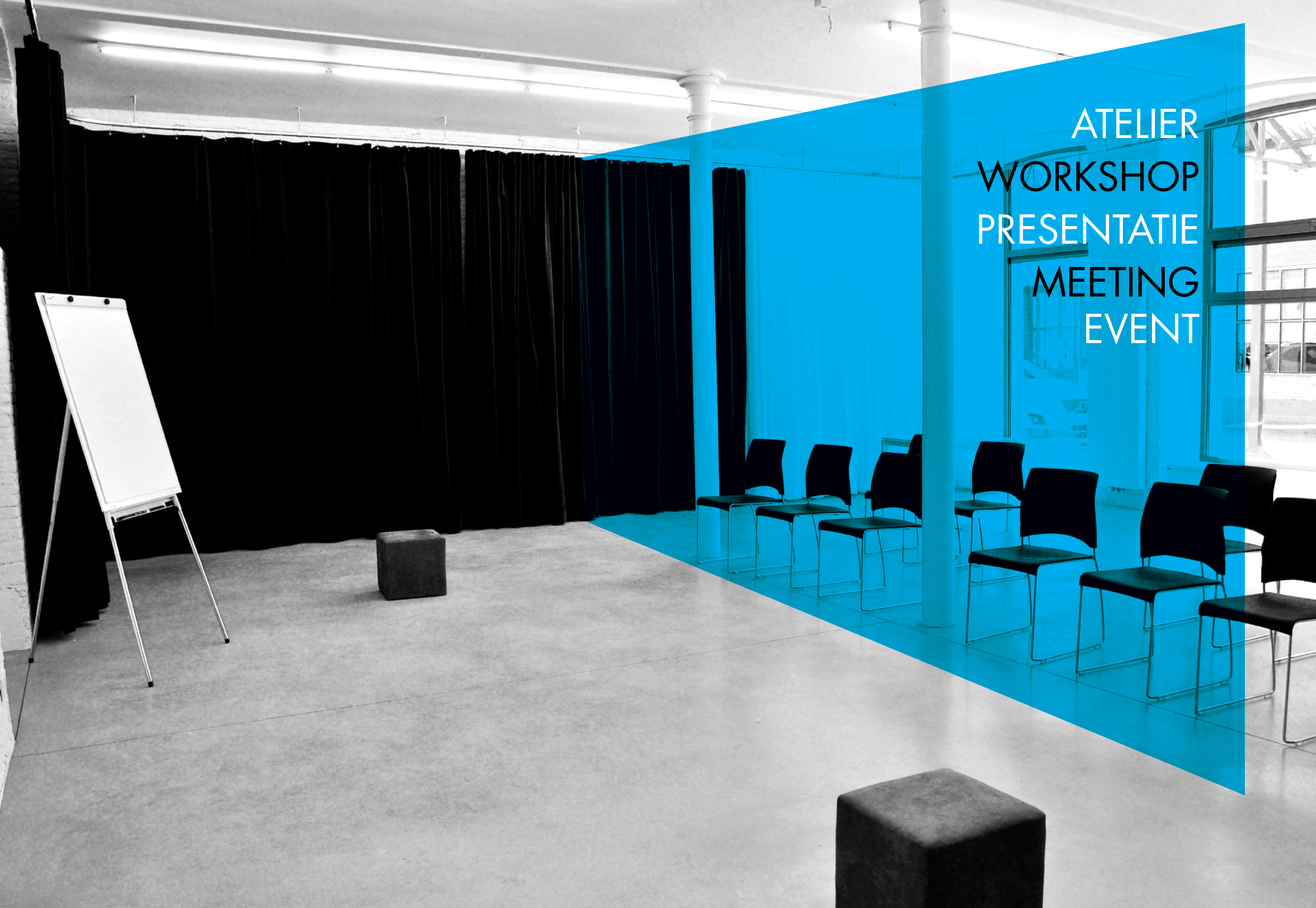 Rent this inspiring workshop space
On the ground floor of Dok Noord 4 C we offer our workshop space (100 m2) in various possible configurations:
Meeting: large central table surrounded by chairs
lecture: rows of chairs and 80 cm wide tables
Theatre: single rows of seats
The space has a capacity of up to 50 people (seated audience) and is located in the middle of the vibrant and recently developed industrial ACEC site at Dok Noord.
The following services are included
beamer, flipchart
the desired set-up
Small kitchen with possibility to wash dishes and refrigerator is provided.
We can provide coffee breaks and extensive sandwich lunches. Other formulas remain possible with catering or a caterer of your choice.
The renovated Dok Noord site has an underground car park of 800 spaces, accessible via Sassevaartstraat.
Do you want to know more?
Contact us for a brochure!